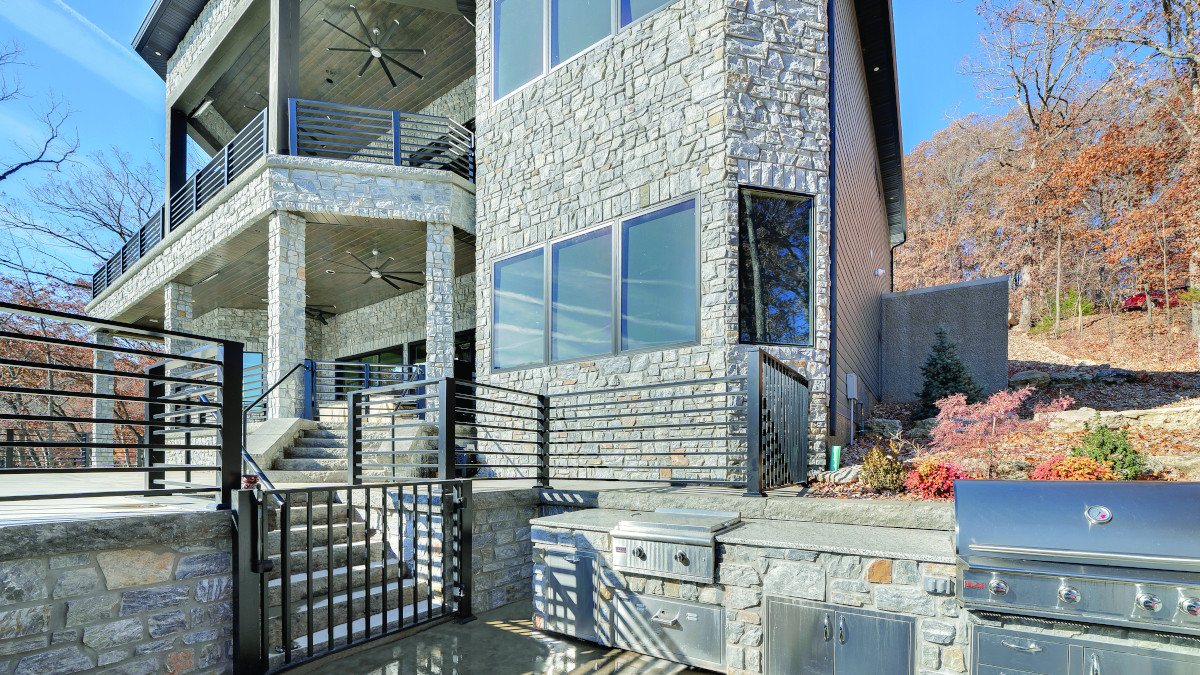 Sourced From Kafka Granite
Kafka Granite has been a trusted name in specialty crushed stone products for almost 40 years. As the exclusive Midwest distributor of Norstone USA for the past decade, Kafka Granite has recently expanded their line of natural thin stone veneer products. Offering a variety of building applications, including feature walls and exterior structures, Kafka's selection of thin stone veneer offers a durable, high-end, and versatile alternative to traditional building materials.
Beautiful Exterior and Interior Results
Going beyond durability, Kafka Granite's thin stone veneer is lightweight, easy to work with, and provides a stunning finished project. Thin Stone Veneer is available in natural granite, quartz, and marble and is derived from the classic Kafka Granite colors their customers know and love.
Unlike manmade stone veneers, Kafka Granite's line of thin stone veneer provides an authentic stone appearance that's easy to maintain and keeps its unique color for years to come. Manmade stone veneers are also limited to the shape of the molds available. To the contrary, Kafka Granite thin stone veneers are individually cut, which gives each stone a unique, one-of-a-kind shape and pattern.
At Modern Earth, we are proud to offer a large selection of in-stock natural stone veneer products to our customers in Nixa, Ozark, Rogersville, Springfield, Missouri and the surrounding areas. Stop by today to see our current inventory and discover why so many professional builders continue to choose Kafka Granite for their stone veneer needs.
Want to learn more about our landscaping and drainage services?
Reach out today to request an estimate on any of the landscaping and drainage solutions we provide.  We proudly serve customers across Southwest Missouri.