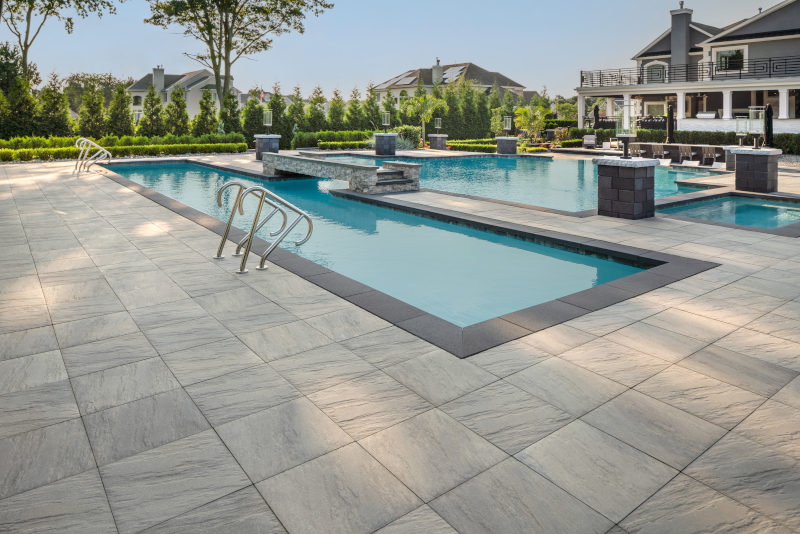 Techo-Bloc was founded in 1989 by Charles Ciccarello when he recognized a dire lack of options available for professional hardscape products. Offering a variety of high-quality and custom hardscape products and materials including pavers, patio slabs, retaining walls, edging stones, and more, Techo-Bloc has emerged as one of the leading manufacturers of landscaping materials in North America.
"We've worked hard to maintain our reputation as one of the leading hardscape manufacturers in the world so you can have peace of mind. From pavers to slabs and retaining walls to wall caps, we have the products you need to dress up every inch of your projects!"
Advantages of Techo-Bloc Hardscape Products
Techo-Bloc pavers are built to withstand changing temperatures and weather conditions much better than comparable products. When installed properly, Techo-Bloc pavers utilize a flexible joint to avoid cracking and allow subtle movements.
With a strength of nearly 3 times that of traditional poured concrete, Techo-Bloc pavers offer a minimum compressive strength of 8,000 psi and maximum water absorption of only 5%.
All Techo-Bloc products are manufactured using a unique process that allows the color pigmentation to penetrate the stone and maintain its color for years to come.
While stamped concrete has become a popular patio choice for homeowners, the concrete slabs are prone to deterioration and fracturing. Techo-Bloc paving stones are guaranteed against fracture or deterioration and can even be moved and replaced if needed (e.g. for the installation of utility wires or an in-ground sprinkler system, something concrete pavements do not allow you to do).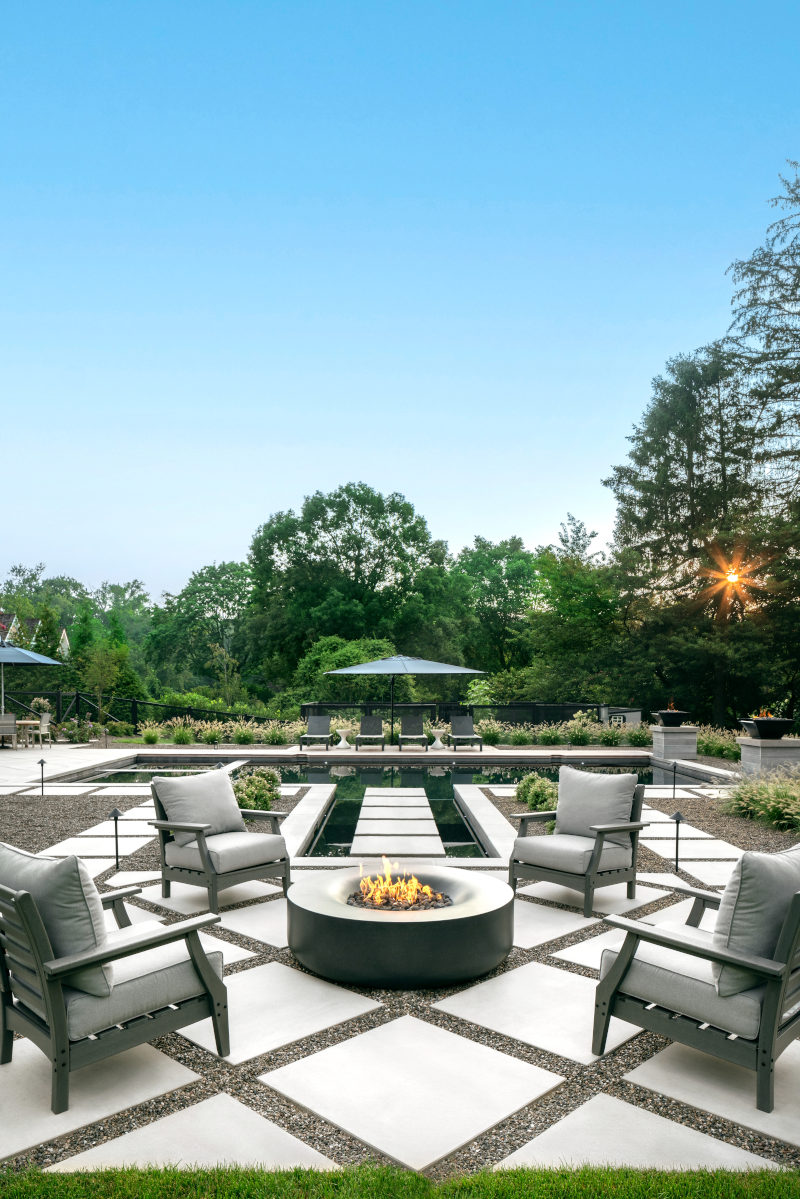 Techo-Bloc Pavers, Bricks, and Hardscape Uses
Pool Decks
Techo-Bloc is an excellent option for pool decks as it creates a textured surface that helps prevent slips. A Techo-Bloc surface is also cooler than traditional concrete surfaces and withstands moisture better than concrete.
Driveways
All Techo-Bloc pavers and paving stones are engineered to maintain their position, color, and shape when used for residential and commercial driveways. Techo-Bloc pavers are also salt-resistant to maintain a beautiful appearance year after year.
Fire Pits
Design your own or choose from several fire pit kits available directly from Techo-Bloc. Create an envy-worthy backyard space that is guaranteed to maintain its character and appearance for years to come.
Outdoor Kitchens
Entertain guests for a weekend barbeque or prepare a gourmet dinner for the family from the comfort and convenience of your own outdoor kitchen. Like all stones and hardscape products from Techo-Bloc, the various colors, sizes, and designs help create a custom outdoor kitchen you're sure to be proud to show off.
Retaining Walls
From contemporary to traditional, Techo-Bloc offers a variety of color and style options for your retaining wall project. Not only will a Techo-Bloc retaining wall look great, but it is also guaranteed to stand the test of time better than nearly any other product on the market.
Call us today to connect with one of our design specialists about the many applications Techo-Bloc provides, and request a free catalog.
Want to learn more about our landscaping and drainage services?
Reach out today to request an estimate on any of the landscaping and drainage solutions we provide.  We proudly serve customers across Southwest Missouri.