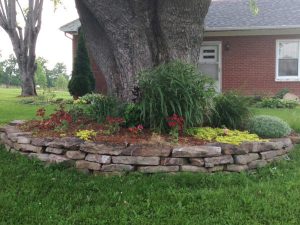 Gray, tan and red color tones. Moss and lichen-covered with very weathered look. Sizes 1-3″, 3-5″ thick. Also available large diameter in same thickness.
Are you a professional contractor, builder or architect?
At Modern Earth, we do more than just sales and pricing. From free take-offs to frequent educational events and on-site support, we are here to help.
COMMITTED TO QUALITY
We are dedicated to offering first-class landscaping services to clients across SW Missouri, including Nixa, Ozark, Springfield and more, and promise no job is completed until all expectations are met.
(417) 429-1363